Becoming a more active school
To meet the Chief Medical Officers' guidance on physical activity, schools, parents and the sport sector must work together to ensure that children and young people have access to at least 60 minutes of physical activity every day.

DfE, DMSC, DHSC | School Sport and Activity Action Plan
Even though it is thought that society is getting healthier, it is actually scary that our young generation are going to live 5 years less than their parents/carers! Therefore at Springbank we are looking into ways to increase the amount of active time throughout the school day.

Children will be aiming to complete the daily mile for 20 minutes each day and can choose whether to walk or run. We are also looking into ways to be make breakfast club more physically active, are going to bring back 'Wake and Shake' and encourage more active learning within the classroom. The aim is to smash the additional 30 minutes and always go above and beyond for our children.

Let's give our children the chance to have a longer life span and adapt a healthier life style to take into adulthood!
PE Achievements
The School Games Mark is a government led awards scheme administered by the Youth Sport Trust, which rewards schools for a commitment to the development of competition across schools and into the community. The Platinum Award is the highest level of the award scheme, celebrating schools who have shown consistently high levels of enthusiasm and commitment to sport.
The School Games wasn't stopped by Coronavirus, if anything, it has made us even more determined to ensure that PE and School Sport is at the heart of what children and young people do. In March 2020 the School Games went virtual, and despite lots of challenges, staff and families adapted quickly and found ways to get active and keep fit and healthy!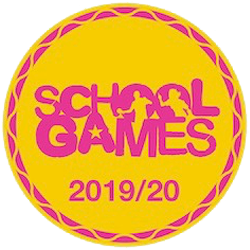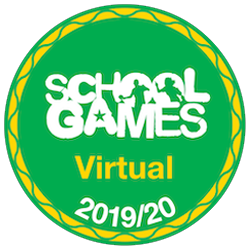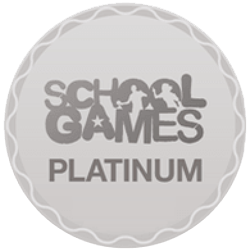 Sports Coaches
We have used some of our sports premium funding to hire qualified sports coaches to work with our teachers.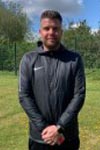 Marc Cannon is our multi-skills coach, gymnastics coach and runs a KS2 football training club after school. Alongside Miss Keetch he also managers both our girls' and boys' football teams.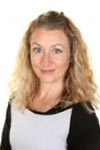 Mel Binch is our dance coach and also runs a dance and gymnastics after school club.
With the support of our sport coaches we are able to introduce new sports and activities to enhance our PE provision and encourage more pupils to take up sport. Both coaches also support the organisation of practise times for our very busy calendar of sports competitions.
News and Competitions
A massive well done to our Y6 children for impressive swimming data. By changing our swimming routine and introducing continuous swimming for our working towards children. Now 80% of Y6 can swim the 25m national curriculum requirement compared to the 53% data in October 2019. 60% of Y6 have a range of swimming strokes and 90% completed their safe self-rescue. A big thank you to everyone that has supported our swimming this year! Every Y6 child needs to be extremely proud of their swimming progression since September.
---
Well done once again to our Year 5/6 children who represented our school for a Badminton Festival. Out of 10 teams, the three teams made up of our children placed 1st, 2nd and 3rd! Another amazing sporting achievement. One child received an additional certificate for demonstrating determination which is one of the School Games Values! Very proud as always.
---
On Wednesday 6th November, 9 of our super talented footballers represented our school in the Eastwood and Kimberley Football Tournament at Kimberely Leisure Centre. Through pure determination, sportsmanship, Miss Shaw's coaching and parent/carer support. Our team won the whole tournament even when the pressure was on with the semi-final and final going to extra time. We are extremely proud! The boys progress to the county finals. Information will be shared when known.
---
A big well done to our football team. They secured yet another final this year. Fantastic sportsmanship was shown by all.
---

A big well done to all of the children who attended district sports. Some fantastic results that have been obtained this year including
Millie in year 5 achieving first in the 150m and 3rd in the 80m
Kaiden in year 4 who achieved third in both the 80m and 150m.
Koby in year 3 who achieved third in the throwing competition.
It was amazing to see so many children in the finals this year too.
---
Football Festival
KS1 had a turn today representing our school in a friendly football festival. Enjoyed by all in this amazing weather and ended up winning two out of their three matches. Well done boys and girls.
---
District Sports Overall Results 2018
We are very proud to announce that Springbank Primary School placed 3rd overall in the small schools section out of 8 schools.
Our track score placed us 6th out of the 17 schools that took part in District Sports this year.
District Sports Individual Results 2018
Leah Y4- throwing the rounders ball 3rd place
Kaiden Y3- 150m heat qualification
Reegan Y4- 150m heat qualification
Millie Y4- 150m heat qualification
Brendan Y5- 150m heat qualification
Dylan Y6- 150m heat qualification
Lewis Y4- 60m heat qualification
Millie Y4- 60m heat qualification
Track Event Finals
Kaiden Y3- 150m final 2nd place
Millie Y4- 150m final 2nd place
Millie Y4- 60m final 3rd place
Plate Cup Final Football Match- 08.06.18
What an achievement to reach the Plate Cup Final in football and even though the result didn't go our way and we were the runners up, our team were commended on their amazing effort!
Semi-finals Plate Football Match
11th May 2018
Springbank 3 vs Kimberley 1
Great news! Can't wait for the finals in June!
---
25.04.18
Year 3 and 4 Indoor Athletics at Hall Park
Competition Winners and have been invited to the Level 3 County finals towards the end of the summer term (dates TBC). We are so proud, well done to every child who participated.
---
26.03.18
Springbank vs Brinsley football match.
3-2
Well done Springbank with another win!
---
Year 3/4 football tournament at Eastwood FC
On Monday 19th March 2018 our Year 3/4 A team won the whole tournament playing against four other schools. This is the second trophy Year 3/4 have taken back to Springbank in the school year 2017-2018. What an amazing achievement! Well done.
Jayden M, Jayden W, Alfie T, Conrad H and Callum A
We are extremely proud of our all of our Year 3,4,5 and 6 tournament players over the last two days. Great effort and STARFISH sportsmanship shown.
---
Friendly match- 05.02.18
Springbank 1 vs Priory 0
Well done! Great game!
Maddison, Casey-Gem, Leo, Jayden-Li, Harley, Harvey, Connor, Josh and Lewis.
---
Year 3/4 Football Tournament 23.11.17
Well done for winning the football tournament against Larkfields Junior School.
Springbank A 7 - 1 Larkfields A
Springbank B 7 - 3 Larkfields B
The children were awarded with individual medals and a trophy. We are super proud of you all!
---
A huge well done to all our children that took part in the Cross Country and Football Tournament. We are especially proud of Brendan (Y5) for reaching the Cross Country Finals in 4th Place.
---
District Sports 21st June 2017
Wow! I think my throat and heart beat have only just returned to normal from all the cheering, celebrating and encouragement we were demonstrating as a team at District Sports 2017! Every year we are achieving more place finishes and it is a pleasure as always to witness 32 children representing our school and taking our brilliant STARFISH qualities out into the community. The following children placed in their event:
Millie Y3- 1st place (150m flat) and 1st PLACE 150m FINAL
Millie Y3- 1st place (60m flat) and 1st PLACE 60m FINAL
Oscar Y6- 1st place (80m flat) and 2nd PLACE 80m FINAL
Jayden Y3- 1st place (150m flat)
Jayden Y3- 1st place (60m flat)
Jordan Y6- 2nd place (150m flat)
Dylan Y5- 2nd place (80m flat)
Boys Open- 3rd place (heats)
Kane Y6- 2nd place (Throwing the rounders ball)
Leah Y3- 2nd place (Throwing the rounders ball)
In the positions we came 3rd for small schools and 4th place (on the track) out of 16 schools.
---
Cricket competion 22nd June 2017
Our team came 2nd. Well done
---
Netball Tournament 20th June 2017
Our team came 3rd.
---